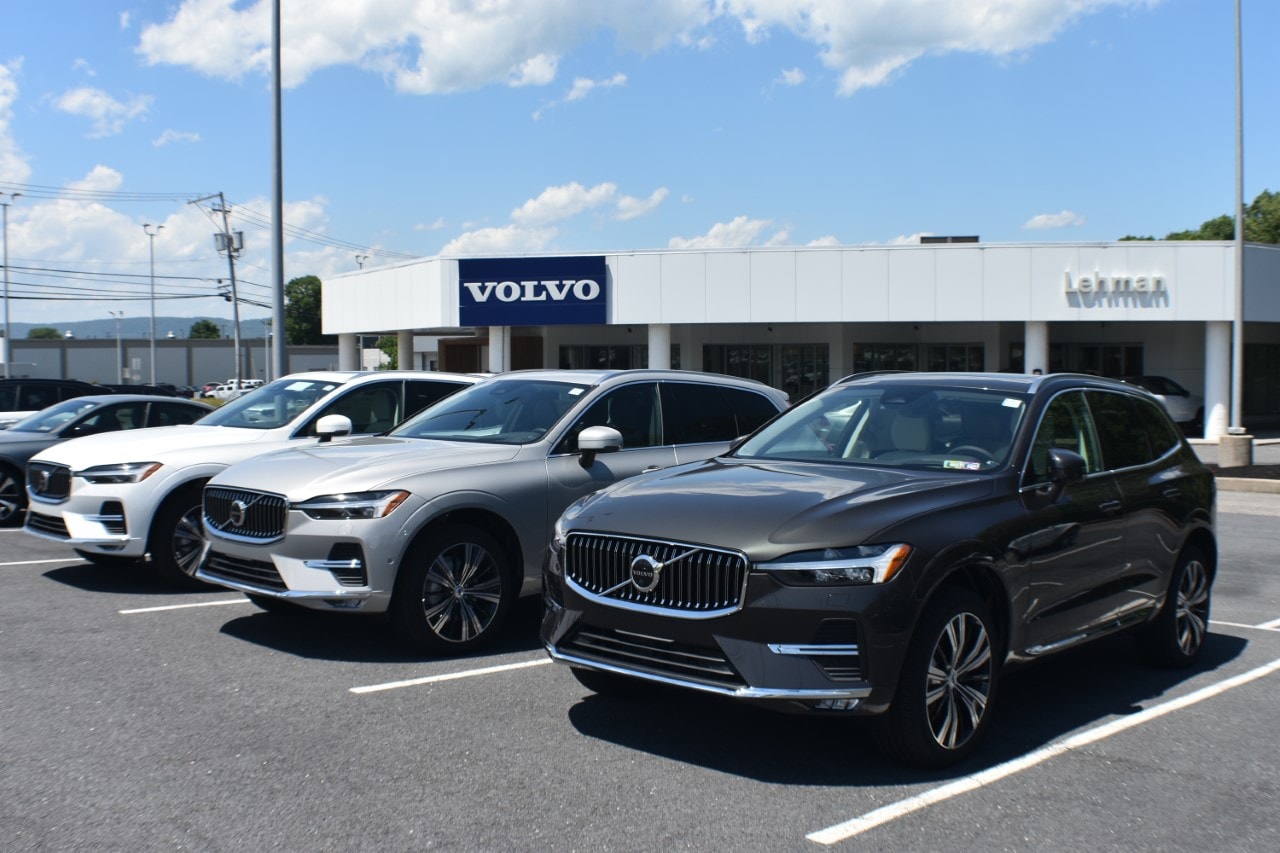 Contact Our Team in Mechanicsburg
Are you looking for someone who can answer all of your questions about our Volvo lineup? The team at Lehman Volvo Cars of Mechanicsburg is here and ready for you. We love visiting with our customers! Feel free to reach out with any inquiries.
New Inventory
Inventory Questions
If you find yourself browsing through our exceptional collection of new Volvo and popular used models and can't quite find what you are looking for, let us know. We are getting new inventory every day. So, you never know what will show up in our dealership. If you have a model or body style in mind but aren't seeing it on our site, drop us a line. We may be able to track it down for you or have one waiting to find a spot lot.
Are you looking for a used SUV with heated seats? Maybe a classy sedan with onboard navigation? Or maybe a rugged truck with low miles to get you around Carlisle? If you have something in mind you want, let us know, and we can scour our used inventory, and we can try to find it for you. If you are wondering which Volvo has the features you want, we can show you the way.
View New Volvo Inventory
Simplify the Shopping Process
Shopping for a new car can be a confusing process at times. It seems there are several steps you have to take before you drive home in your new Volvo or new-to-you car. It can seem downright overwhelming for some. But it doesn't have to be. Our team will be beside you every step of the way. It starts when you research your favorite models. Our sales team is friendly and knowledgeable about our selection and can help you find what you need.
As soon as you are serious about buying or leasing a new car, our financing team can guide you through the financial aspect. What is the difference between buying and leasing? How can you find the best rates for your budget? How much can you get for your trade? Lehman Volvo Cars of Mechanicsburg provides all the tools you need to buy right from your own home. But we don't expect you to know to use them all the first time out. Reach out with your questions, and we'll walk you through the process.
Did you realize some drivers can qualify for certain incentives and special offers. You could be one of those qualified drivers. Check to find out if you can get included in cost-saving promotional offers, like first responder or new graduate incentives. Our financing specialists can introduce you to some great ways to keep more money in your pocket before you sign for your next Volvo.
You are not alone as you seek out to find your next new Volvo or quality used model. Keep us with you as you get serious in your search. Reach out to our team and ask us whatever you need. You can reach us by email, giving us a call, or leaving a question or comment on our website. Of course, you can always stop in and pay us a visit at our Mechanicsburg showroom. We would love to see you. Lehman Volvo Cars of Mechanicsburg is here to answer your toughest questions.