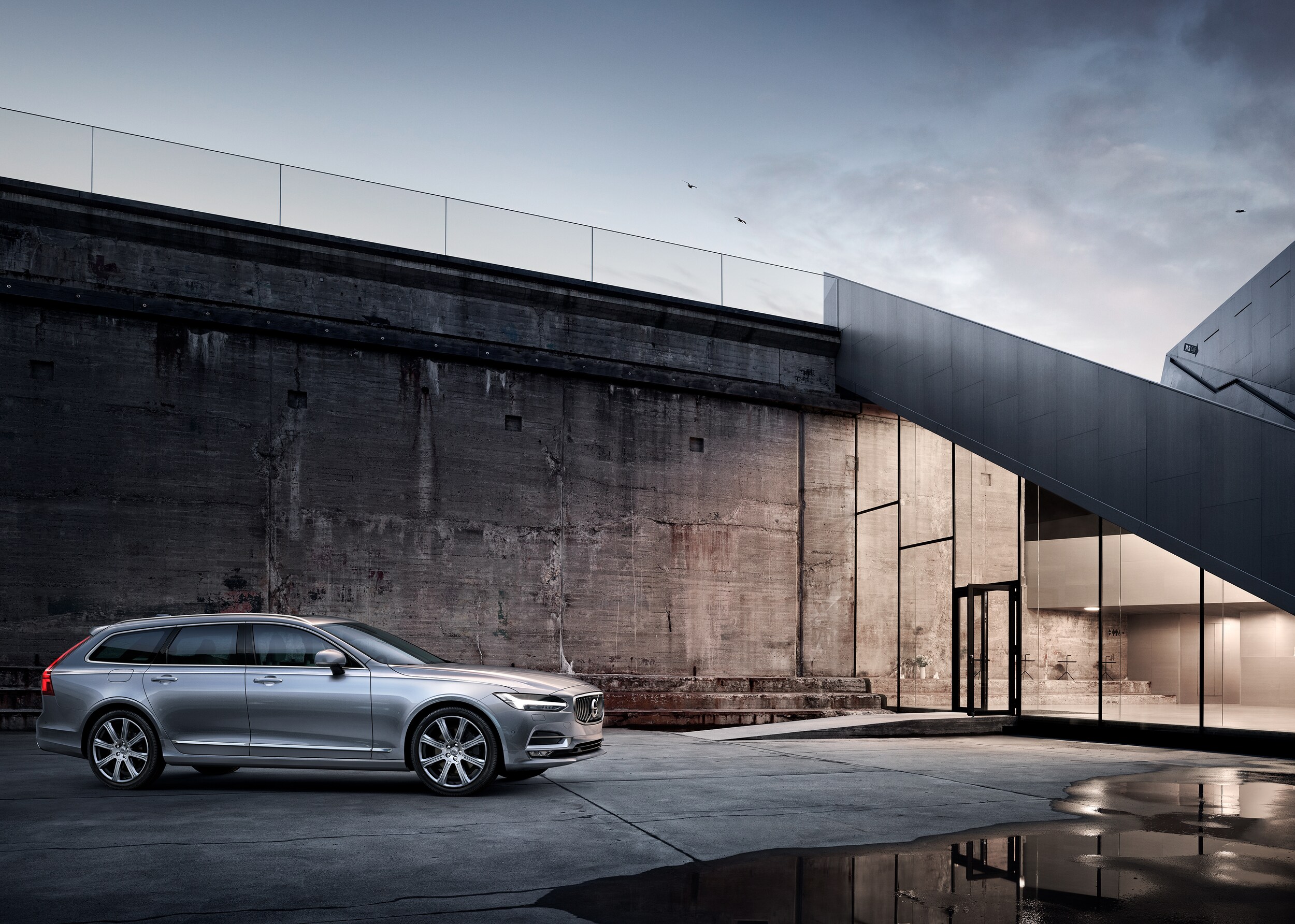 If you are in the market for a new wagon, look no further than all the 2020 Volvo V90 has to offer. This sophisticated and luxurious wagon is all about making you feel your best. You'll be equipped with sedan-like driving and SUV versatility. Everything is designed for a better drive. The engine is powerful, efficient, and tough. For those that live life on the move, always seeking a new adventure, the 2020 Volvo V90 is the luxury wagon for you. To learn more about all, it has to offer continue reading.
Sophistication and Poise
The Volvo V90 shows off the most appealing aspects of Scandinavian design. The interior is uncluttered and filled with warm tones that make you feel relaxed and engaged. The finishes are smooth and simplistic to ensure the interior stays uncluttered to the eye.
You'll have the option to switch between three different drive modes including, Eco for maximum efficiency, Dynamic for faster response times, and Comfort. You can even choose Individual mode that lets you combine the best of all three! The choice is yours.
There is a large sunroof that stretches almost the entirety of the roof, so no matter if you are the driver or a passenger, you can sit back and breathe in fresh air and sunshine.
you'll also love features like a nine-inch Sensus touchscreen, digital instrument display, a head-up display, sleek air vents, leather seating and much more! These features make the spacious cabin feel even more luxurious.
The 2020 Volvo V90 lets you accessorize to just how you like, to cater to your hobbies. You can opt for Volvo's custom accessories made just for the V90. There is an available lightweight roof box with LED lighting, an available stainless steel cover that keeps the rear bumper's paint safe from damage, and available roof storage compartments.
The 2020 Volvo V90 is now available and ready for you to drive home. Visit us today for a test drive.